Anthony Walker Jr. Injury Comeback
Anthony Walker Jr.'s Remarkable Comeback: Inspiring Journey to Monday Night Glory
Anthony Walker Jr.'s injury comeback is a testament to his resilience and determination.
The Remarkable Resurgence of Anthony Walker Jr.: Overcoming Adversity On and Off the Field
By Noah Ellis, NewsBurrow News Network
In the world of professional football, the journey of an athlete is often filled with unexpected twists, testing their resilience and determination to the fullest. Anthony Walker Jr., the linebacker for the Cleveland Browns, embodies this spirit of unwavering perseverance as he prepares to step back onto the gridiron. In a prime-time Monday night matchup against the Pittsburgh Steelers, Walker's return signifies much more than just a game—it's a story of triumph over adversity.
A Year of Redemption: The Comeback Journey
On a chilly evening in Cleveland, nearly 361 days ago, Anthony Walker Jr.'s football career seemed to be hanging in the balance. He had just suffered a season-ending injury—a ruptured quad tendon—while facing off against the very same Pittsburgh Steelers. The pain was not just physical but emotional, as doubts crept into his mind about whether he would ever don the football gear again.
Fast forward to the present day, and the resilience of this NFL star shines bright. Walker made a remarkable comeback in Week 1, contributing to the Browns' victory over the Cincinnati Bengals. But now, in Week 2, the stage is set for a game that holds special significance. Facing the Steelers once more, under the glare of Monday night lights, Walker's return to Pittsburgh is not merely a comeback; it's a symbol of indomitable willpower.
A Bittersweet Memory: The Night Everything Changed
To truly appreciate the significance of this comeback, we must revisit the night of Walker's injury. It was Week 3 of the previous season, and the linebacker was having a stellar year. He had just executed a pivotal tackle against Najee Harris, displaying his prowess on the field. However, at the 10:44 mark in the third quarter, the trajectory of his season took a harrowing turn.
A screen play gone awry, a block from Chukwuma Okorafor—social media erupted with criticism of the hit, but Walker himself dismissed it as the cause of his injury. What followed was a journey through the depths of surgery and a grueling rehabilitation process. Walker's resolve, it appeared, was unwavering, and he chose to rehab at the team facility, never losing sight of his dream.
Captain Walker: A Leadership Paragon
Returning to the Browns under a one-year deal in March, Walker's story took on an added dimension. He wasn't just a player; he was named a team captain, a testament to his leadership qualities and the impact he had on his teammates. In his role as the "green sticker guy," Walker ensured seamless communication on the field—an embodiment of experience and intelligence.
Jim Schwartz, the defensive coordinator for the Browns, had high praise for Walker, stating that his presence made life easier for those around him. Walker's ability to impart his knowledge and experience became a valuable asset to the team, extending beyond his role as a player.
A Leader On and Off the Field: Bubba Ventrone's Perspective
Special teams coordinator Bubba Ventrone, who shared a professional journey with Walker during their time with the Colts, had glowing words to describe the linebacker. Walker's work ethic, preparedness, and intelligence set him apart. He was often the first to arrive in meetings, a detailed notetaker, and an unwavering supporter of younger players. Walker's leadership transcended the defensive realm, making him an influential figure on special teams as well.
The Monday Night Challenge: Overcoming the Odds
As Anthony Walker Jr. and his Browns teammates prepare to face the Steelers on Monday night, there's an undeniable undercurrent of emotion. The game is more than a clash between two NFL franchises; it's a test of resilience, a battle against adversity. Fresh from a stellar defensive performance against the Bengals, Walker and his fellow defenders must navigate the treacherous waters of Acrisure Stadium, a place where the Browns haven't tasted victory since 2003.
History is against them, with the Steelers holding an impressive 20-game winning streak in Monday night home games. But Walker's perspective is grounded in simplicity—he's focused on playing the game he's loved all his life. It's a message he extends to his teammates, reminding them that they've been in high-stakes situations before. This is just a bigger stage with a little more TV time.
Embracing the Unthinkable: A Journey of Self-Discovery
Perhaps the most profound aspect of Anthony Walker Jr.'s story is the sheer unpredictability of life. 361 days ago, as he lay injured and uncertain of his future, he could not have fathomed the remarkable journey that awaited him. His resilience serves as an inspiration, a testament to the human spirit's ability to overcome even the most daunting challenges.
As readers, let's take a moment to reflect on our own lives and consider the unforeseen obstacles we've conquered. Anthony Walker Jr.'s story is a reminder that, in the face of adversity, we too can rise to the occasion, channeling our inner strength to overcome the seemingly insurmountable.
Join the Conversation: Your Thoughts Matter
At NewsBurrow News Network, we value the perspectives of our readers. What are your thoughts on Anthony Walker Jr.'s remarkable comeback journey? Have you faced adversity in your own life and emerged stronger? Share your experiences and insights in the comments below. Let's engage in a meaningful conversation and inspire one another with stories of resilience and triumph.
In the midst of challenges, there is often a hidden reserve of strength waiting to be tapped. Anthony Walker Jr.'s return to the field is a testament to that strength, a beacon of hope for all of us. Let's celebrate his journey and, in doing so, celebrate our own capacity to overcome the odds.
Anthony Walker Jr.'s Remarkable Comeback: Inspiring Journey to Monday Night Glory
As we delve into the inspiring journey of Anthony Walker Jr. and his triumphant return to the football field, we cannot help but reflect on the resilience and dedication that brought him back from a devastating injury. Walker's story is not just about a player's comeback; it's about defying the odds, facing adversity head-on, and emerging stronger than ever before.
In the spirit of celebrating Walker's remarkable journey, we invite you to explore a curated selection of football memorabilia. These items embody the passion and spirit of the game, just as Anthony Walker Jr. does. From autographed jerseys to vintage collectibles, each piece is a testament to the enduring love for football and the indomitable human spirit. As you browse through these cherished artifacts, remember that every purchase supports the continuation of thrilling football moments and the unwavering dedication of players like Walker.
Join us in honoring the resilience of Anthony Walker Jr. and countless athletes who inspire us with their determination. Explore our collection of football memorabilia, and let the spirit of the game ignite your own passions and dreams.
Shop Products On Amazon
Last updated on December 8, 2023 4:25 am
Shop Products on Ebay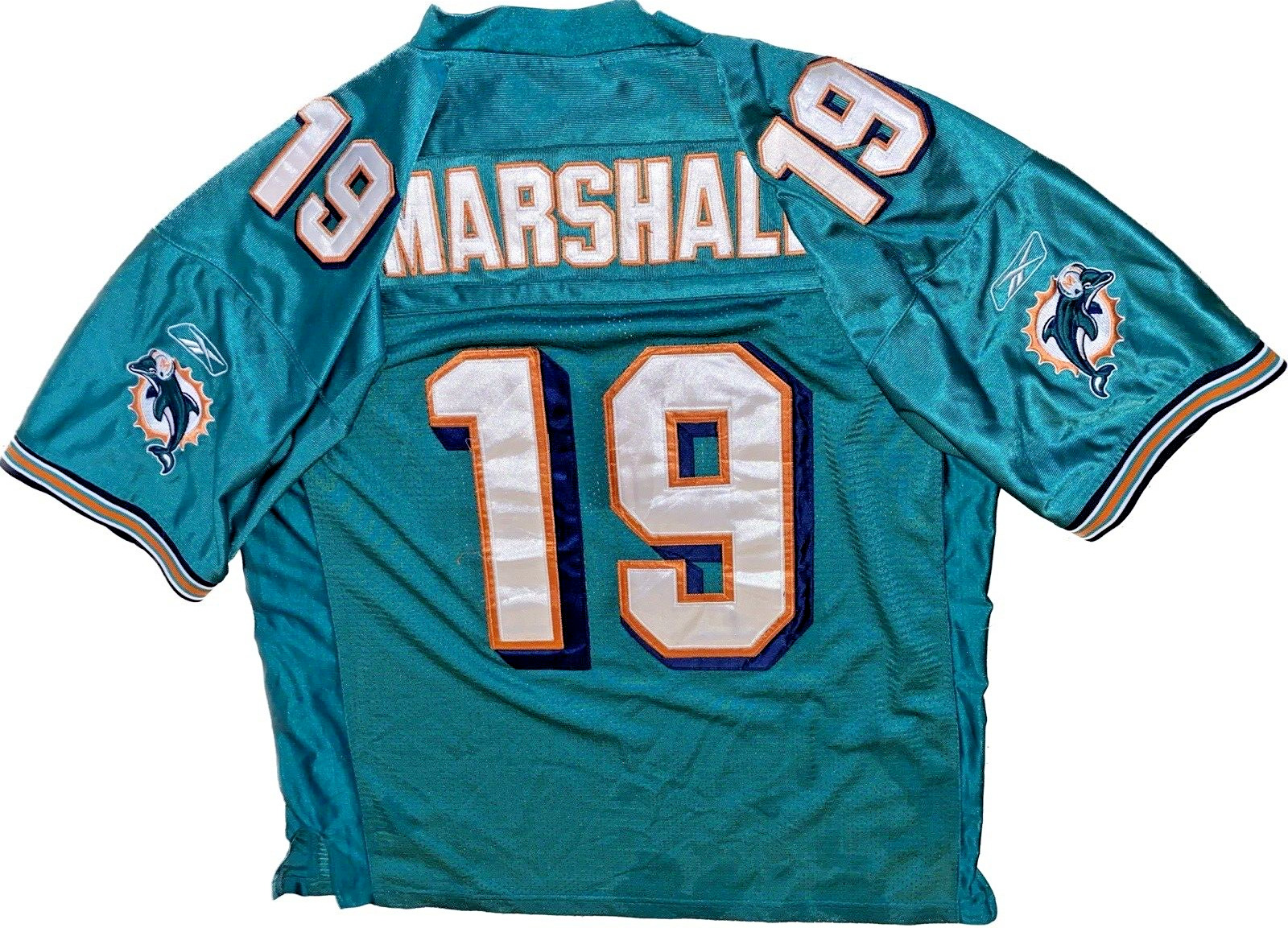 Trending Similar Stories in the News
Trending Videos of Anthony Walker Jr. Injury Comeback
She was ready to risk it all #shorts
via @gdfactoryclips (TikTok) ✓ SUBSCRIBE, LIKE & COMMENT! ---- TikTok: https://bit.ly/3oq16Xu TikTok 2: ...
The best rivals ✨ #tomandjerry
Similar Posts, Popular Now
Ground Beef E. coli Recall
Tropical Storm Idalia Updates
Jamaican schools literacy donations
energy exchange partnership
Pro Football Hall of Fame Festival Fashion Show